Five art venues not to be missed in Turin in Italy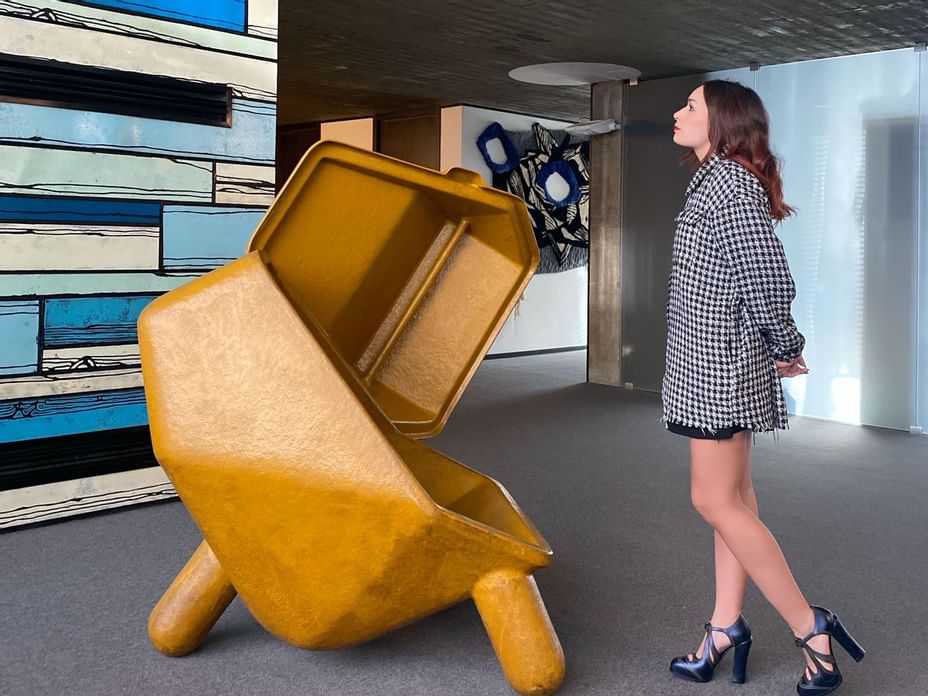 I may be too romantic, but Turin is a truly wonderful city. The first capital of Italy, with its history and undeniable elegance, compares very well to other cities. At an architectural and urban level, I was absolutely enthralled seeing the many examples of rationalist architecture perfectly blending in with Art Nouveau and Art Deco decorations.
Plus Turin is very famous for being an esoteric city par excellence. It has always been linked to legends about black and white magic - in fact it is called the "magical city". This is because it is located at the intersection of two triangles, that of white magic with Prague and Lyon, and that of black magic with London and San Francisco. In fact, walking through the streets of the city center, I had the chance to go past and look at the Portone del Diavolo (Devil's Door), carved in 1675 with ornately carved flowers, fruits and animals, but more interestingly featuring a central panel that depicts the devil himself, scrutinising visitors who knock at the door.
However, my very first visit to Turin was very short but intense. In fact I had just a couple of days to cram in nearly all the most famous attractions and spend most of my time on what I am most passionate about when travelling: art in all its forms. There are places in Turin that I had been thrilled at the idea of visiting for years! Today I can finally tick these off, and I just have to tell you about my experience! Here you can find my 5 art venues not to be missed in Turin!
5 ART VENUES NOT TO BE MISSED IN TURIN

The Lavazza Museum
"Coffee is a pleasure, if it's not good, where's the pleasure?" said Nino Manfredi in the nineteen eighties in the well-known Lavazza commercial. Today this slogan is installed in neon in what has become the "Museo Lavazza", an innovative museum recounting the story of one of the most famous, most drunk coffees the world over. A sensory and emotional journey through a global coffee culture and the history of the Lavazza family. An opportunity to explore further and experience in full the wonders of the world of coffee.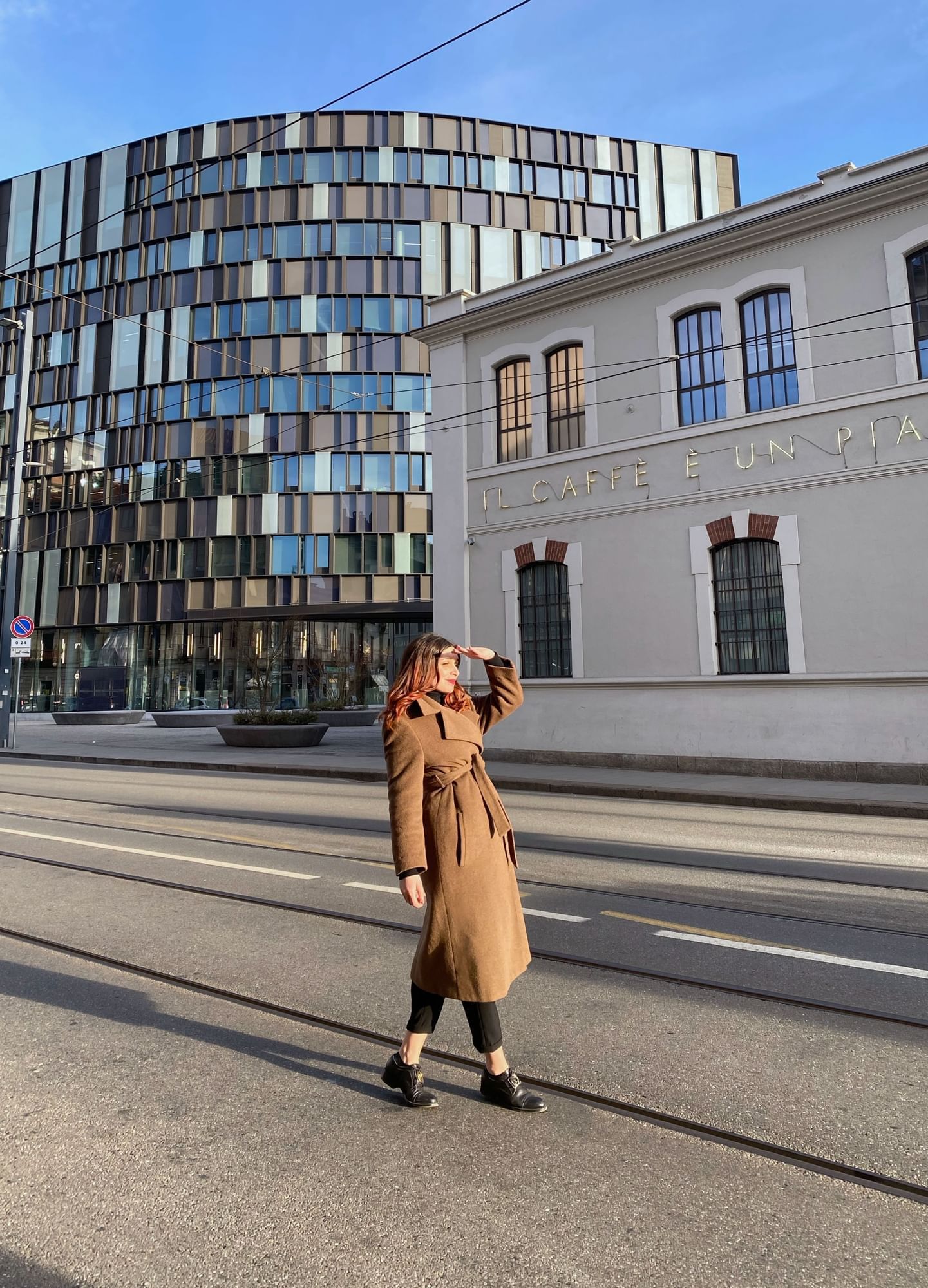 The Lavazza Museum: 5 lart venues not to be missed in Turin, Italy
The Egyptian Museum

I wanted to visit this museum so much - despite losing an interest in ancient Egypt when I was young - mainly because of my ongoing studies in communication and museum teaching strategies. Apparently the Egyptian Museum in Turin is a leader in its outstanding usability and the close association between archaeology and the public. That was my experience too. I had an amazing time despite the archaeology on offer being a little too far removed from my current tastes. The visit was really satisfying, in fact I absolutely recommend at least one visit to the museum if you're stopping off in Turin. Plus how could I not recommend the world's oldest museum entirely dedicated to Egyptian civilization? It is also considered to be the second most important museum after Cairo, for its value and the number of exhibits.
FIVE ART VENUES NOT TO BE MISSED IN TURIN
The Pinacoteca Agnelli and Pista 500
Inside the famous Lingotto building, the former FIAT factory with its rationalist architecture well-known both for its amazing structure and for testing cars on the rooftop track, is the Pinacoteca Agnelli, the private art collection belonging to the Agnelli family for generations. The gallery houses a collection stemming from the family's curiosity, personal passion and joy of experiencing art, with works by Balla, Picasso, Matisse, Manet and many others.
Currently, the collection also extends outside the museum spaces, with an ambitious outdoor contemporary art project showcased in the Pista 500 area, featuring a number of artistic and environmental installations that engage with the Lingotto's architecture. The access ramp is also open to the public who can visit the new hanging garden created by FIAT.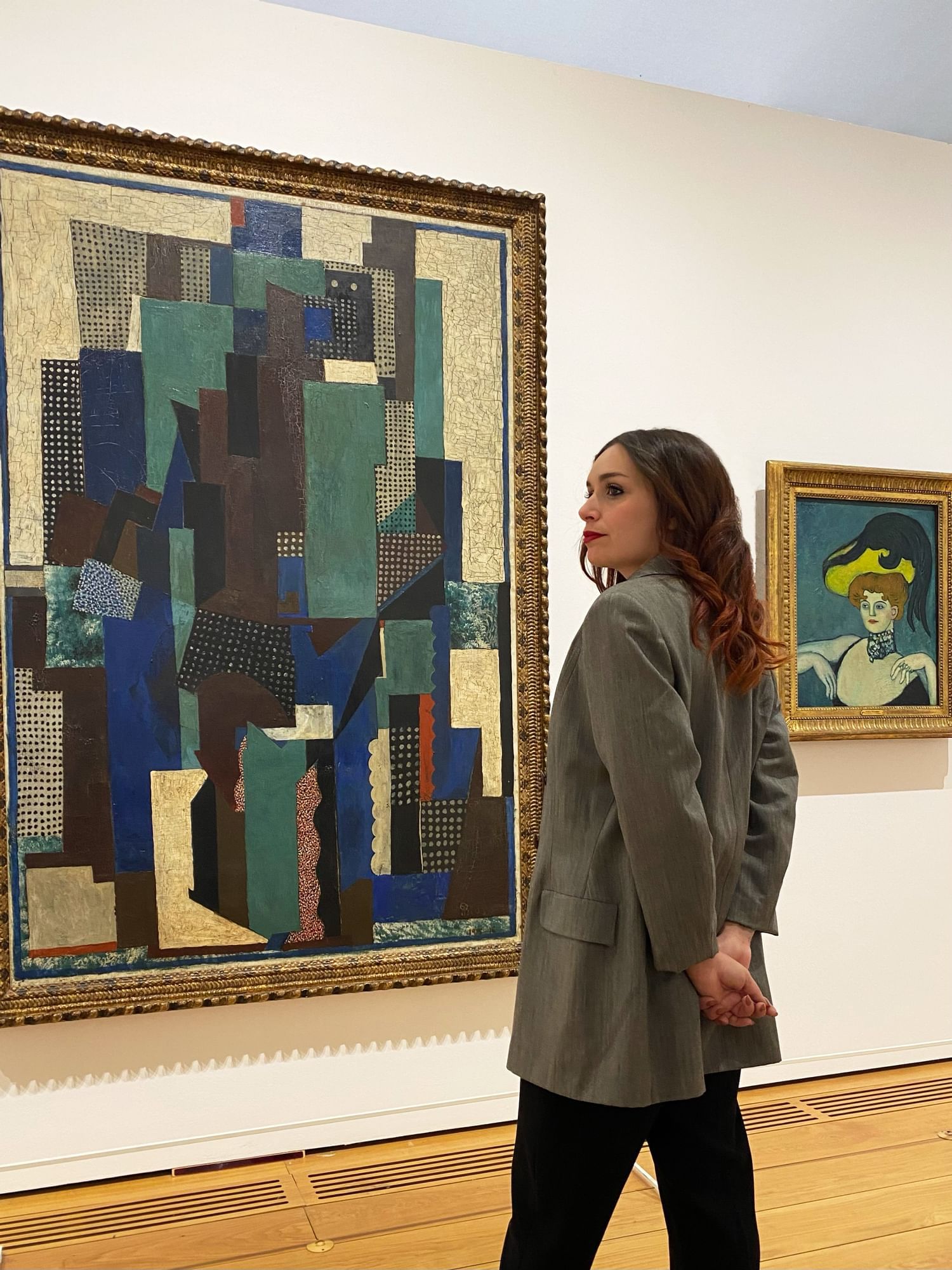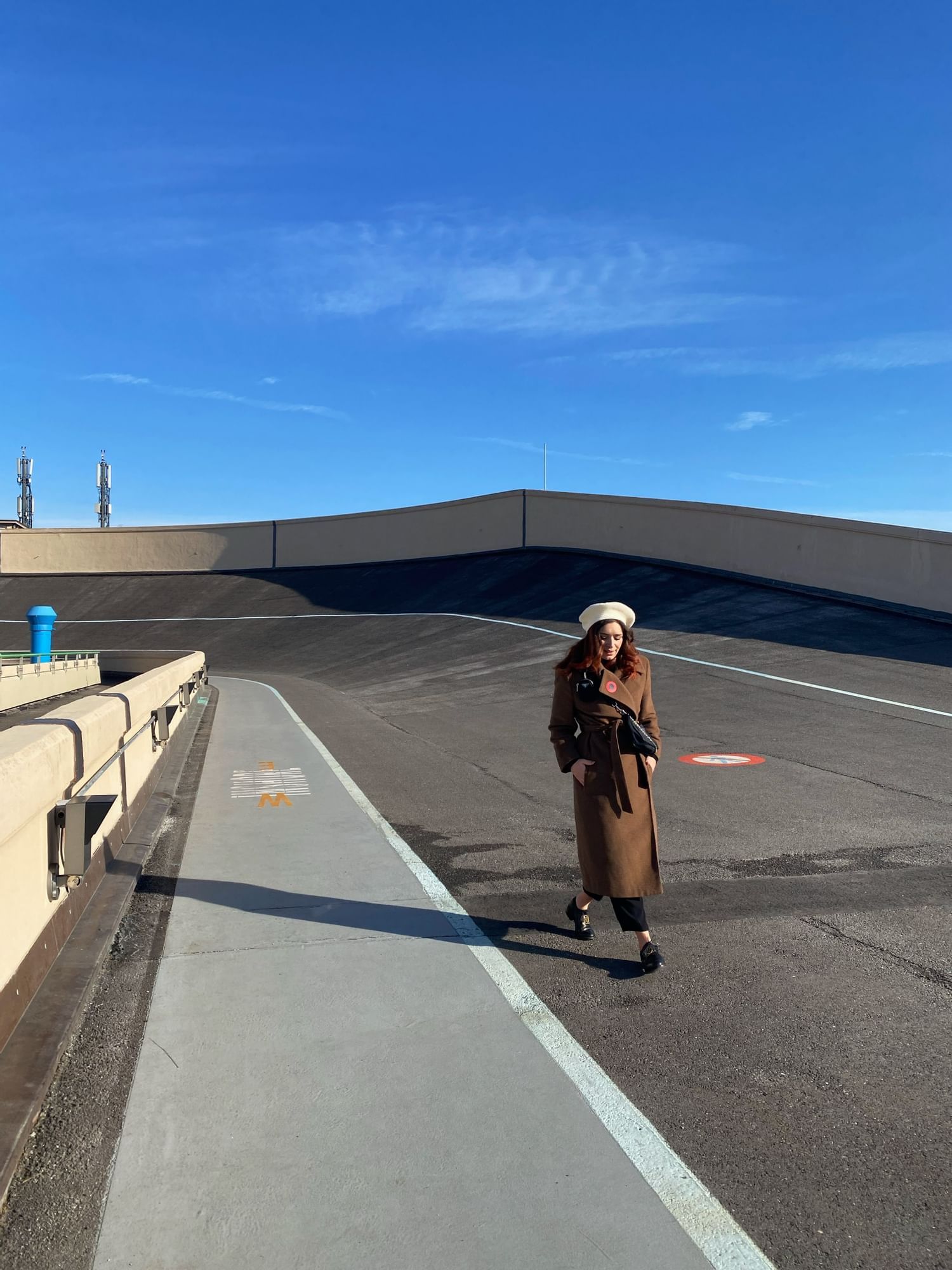 Five art venues not to be missed in Turin: the Pinacoteca Agnelli and Pista 500
The Merz Foundation
And for those who, like me, love contemporary art or are simply passionate about the art of Merz, Turin is home to a foundation set up in 2005, named after this artist. A contemporary art center hosting not only exhibitions, but also educational and research activities. The Foundation alternates exhibitions dedicated obviously to Mario and Marisa Merz with moments of reflection and study by other Italian and international artists, focusing very often on site-specific projects. A place to visit not only for those who love the famous igloos and the Fibonacci sequence, but who are also passionate about architectural redevelopment just by observing the structure where it is located: the former Officine Lancia thermal power station - a fascinating example of industrial architecture of the thirties owned by the City of Turin. It was loaned to the
Fondazione Merz and is located in Borgo San Paolo, an area involved in particular in the urban and cultural redevelopment of Turin in recent years.
The DUPARC Contemporary Suites
And who said we can only admire art while we are on a full day tour around the city? For my first visit to Turin I chose to stay in a place where I could experience contemporary art even after I'd returned from a tiring day of visits. That place is DUPARC Contemporary Suites, in the San Salvario area, conveniently served by public transport (about 15 minutes by bus or metro from the station).
A building on nine floors, where you can admire the city and feel entirely at home thanks to every comfort on hand. I had the pleasure of trying their Superior Junior Suite featuring a minimalist, contemporary and super cozy interior. I also took a late afternoon break at the Oriental Spa, where I recharged my batteries enjoying the jacuzzi and sensory shower, and afterwards tried their restaurant specializing in fish dishes, where I was completely smitten two nights in a row. The choice of hotel certainly contributed to my love for Turin and wellbeing during my first visit to the city. What can I say, I can't wait to go back!
DISCOVER THE DUPARC CONTEMPORARY SUITES, ART HOTEL IN TURIN →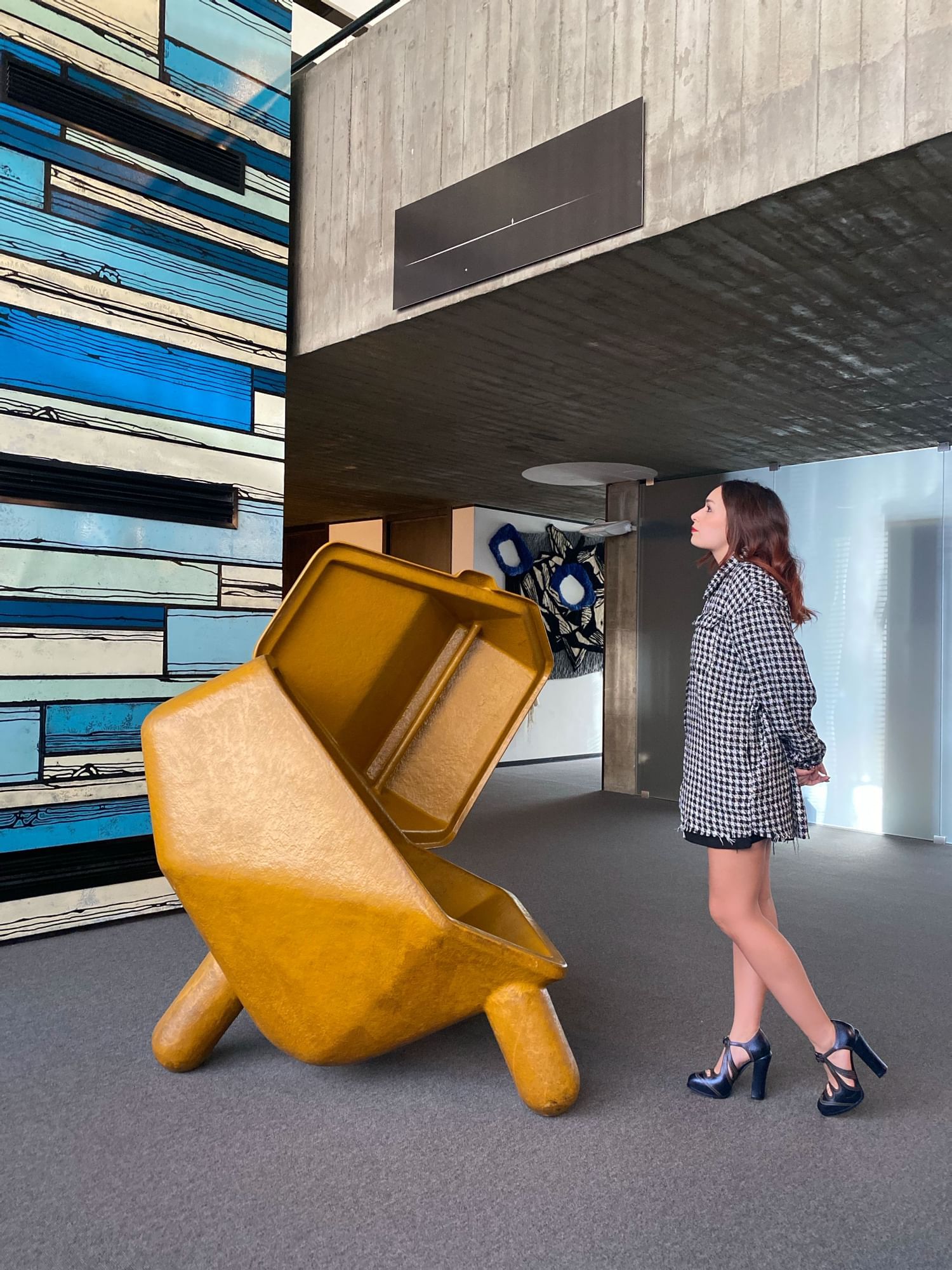 Five art venues not to be missed in Turin: DUPARC Contemporary Suites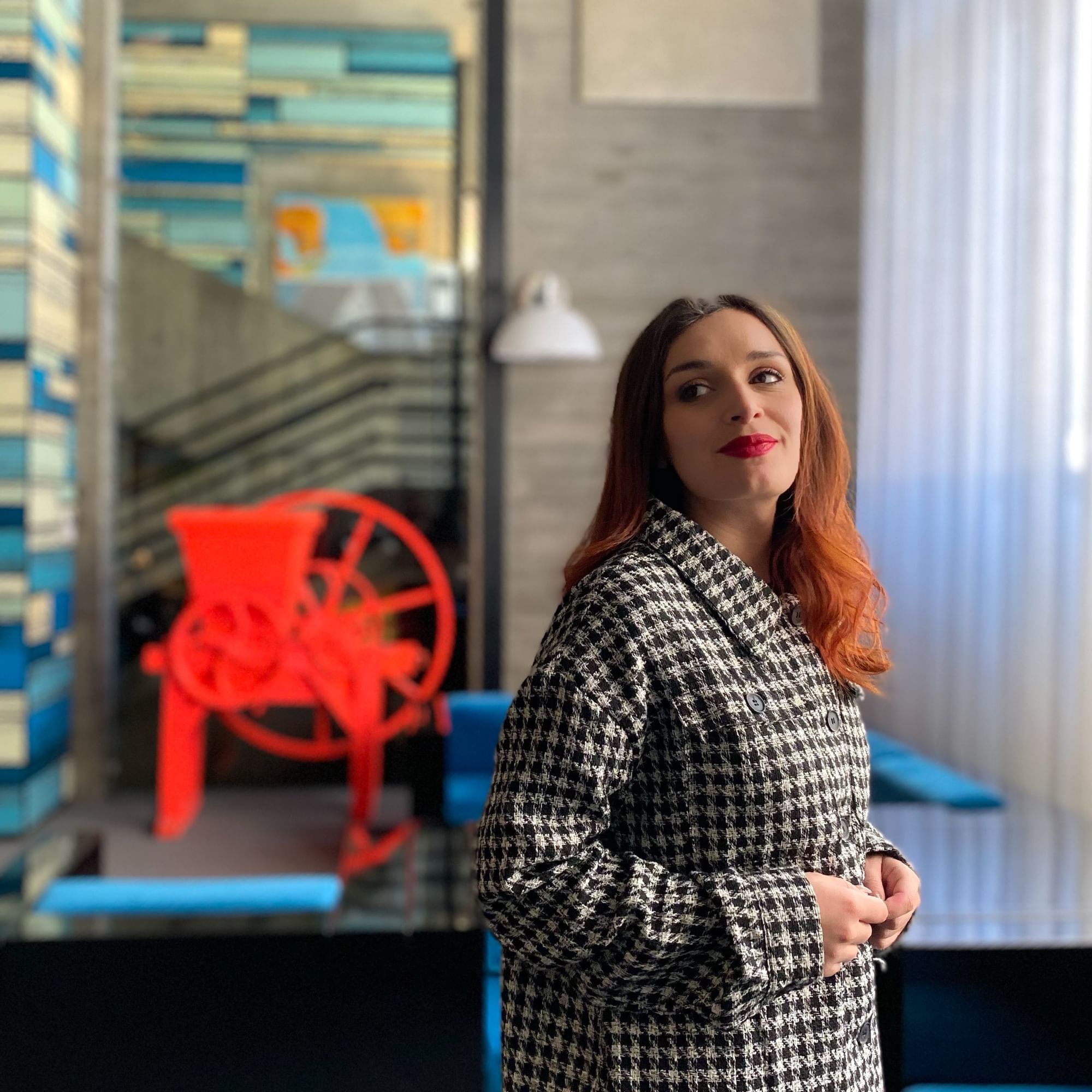 WRITTEN BY: Leandra Myriam Vitali, Concematic