What to do on Valentine's Day in Turin
5 romantic ideas in Turin to make Saint Valentine's Day extra special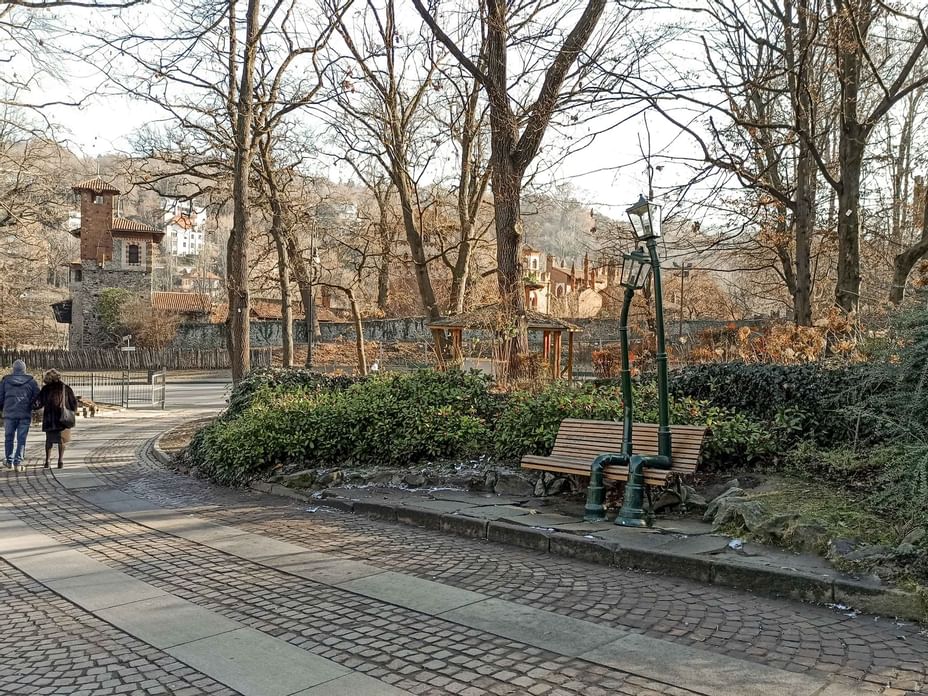 When we think about Turin, we don't immediately think of its romantic side. When we think about love, the first Italian cities to spring to mind are Florence and Venice. But do you know what? Don't underestimate the romantic and passionate side of the ever more dynamic city of the House of Savoy. Especially in winter, Turin is like a chocolate bar with a delicious centre, just waiting to be unwrapped, enjoyed and savoured. If you're wondering how to celebrate the most romantic day of the year; if you're wondering how to impress your partner, then this is the place for you.
What to do on Saint Valentine's Day in Turin?
Don the guise of a modern day Cupid, arming yourself with heart-shaped eyes and the desire to experiment: here are 5 romantic ideas to make Saint Valentine's Day extra special in Turin.
The foggy and industrial Turin of just a few years ago has given way to a colourful, multi-ethnic and culturally dynamic city. Concert halls, theatres, book presentations, exhibitions, museums: as the people of Turin well know, anyone wishing to experience this city will be spoilt for choice. Turin is home to splendid Savoy residences, each with their iconic love stories, famous lovers and racy court festivals. Turin is also synonymous with chocolate, with its well-known aphrodisiac qualities. Do you still not see the sentimental side of this city?
5 romantic ideas to make Saint Valentine's Day extra special
What to do on Saint Valentine's Day in Turin: embrace your loved one, with the city at your feet
As anyone in love in Turin will tell you, the most romantic thing to do is to embrace your other half with a hill-top view of the city reflected in your eyes, and with Piazza Vittorio, the River Po, the Mole Antonelliana and the Alps lying at your feet. The Turin hills are a must in every season, and Saint Valentine's Day is no exception. At this time of year, the city is surrounded by snow-capped mountains, framing the city in a marvellously vintage picture-postcard scene.
So, which of Turin's hill-top views are an absolute must on Saint Valentine's Day? We recommend Monte dei Cappuccini, Parco Europa, Parco di Villa Genero, Belvedere di Villa della Regina, and Superga. And indeed, Jean-Jacques Rousseau would agree with us, having described the view from Superga Hill as the most beautiful sight that the human eye could ever see.
What to do on Valentine's Day in Turin: admiring the view from Monte dei Cappuccini
What to do on Saint Valentine's Day in Turin: look up at the stars at the Planetarium
If your love soars higher than the hills, then Turin's Planetarium is the perfect choice for a truly special Saint Valentine's Day. On the day that celebrates romantic love, Infini.to organises an exclusive evening for couples. The Planetarium's celestial dome retraces famous love stories among the constellations best seen in February. From the Planetarium's terrace, it is then possible to observe the starry sky directly, both with the naked eye and through the telescope. The evening continues with a candlelit dinner, at the end of which every couple receives a free gift as a small memento of the evening.
What to do on Saint Valentine's Day in Turin: a relaxing spa and massage for couples

As the hustle and bustle of life becomes more and more frenzied, and as family and couple time becomes more and more limited, what better way to celebrate love than to spend some quality time in each other's company? Perhaps relaxing in an environment that helps you to leave your work worries behind and drain your mind of negative thoughts. It is in this spirit that the DUPARC ORIENTAL SPA welcomes you through its doors, to celebrate Saint Valentine's Day in Turin with tropical showers, aromatic turkish bath, candlelit hot tubs and professional massages. Our specialities? A range of Thai, ayurvedic and aromatherapy massages, to name a few, with invigorating and relaxing properties, to be enjoyed side-by-side with your partner.
Where is DUPARC ORIENTAL SPA situated? In Corso Massimo d'Azeglio, 21.
And if you'd like to dedicate more than one day to your loved one, then you'll be interested to know that the DUPARC ORIENTAL SPA is situated in the DUPARC Contemporary Suites, whose elegant apartments and suites are the perfect choice for a weekend getaway for two.
What to do on Valentine's Day in Turin: a couple massage
What to do on Saint Valentine's Day in Turin: a kiss under the lamp posts in love
Close to the DUPARC Contemporary Suites stands one of Turin's green lungs, the Parco del Valentino, featuring a small oasis of neat, scented flower beds and age-old trees known as the Rock Garden. And in the Rock Garden stands a much loved work of art, the lamp posts in love, which attract tourists from far and wide and makes the locals smile, day after day and season after season.
The Parco del Valentino is undoubtedly one of the best places in Turin for a romantic stroll, hand in hand with your loved one. Here, the "lamp posts in love" depict two streetlamps caught in a tender embrace, while a sleepy cat stretches on the bench beside them. The sculpture was designed by Rodolfo Marasciuolo, who creates his works using waste material.
What to do on Valentine's Day in Turin: a kiss under the lamp posts in love
What to do on Saint Valentine's Day in Turin: one of the romantic tours organised by Somewhere Tours
For over 20 years, Somewhere Tours has been creating tourist and cultural itineraries in Turin. For Saint Valentine's Day, its most famous tour, Torino Magica (Magical Turin), takes on a special Alchemy of Love, with an itinerary devoted to love and betrayal, court intrigues and unsolved mysteries, weaving a close-knit and tangled web of jealousy, passions and suspicious deaths - with a good dose of ghosts thrown in for good measure! Another two tours have been designed especially for Saint Valentine's evening: ChocoCabrio in Love - chocolates and bubbles on a bus, hunting out Turin's most romantic spots; and Amori a Corte (Love at Court) - an exclusive evening tour of Palazzo Barolo, with its exciting love stories and jealously guarded anecdotes.

WRITTEN BY: Elisa Midelio, Viaggiare con Serendipità