Mole Antonelliana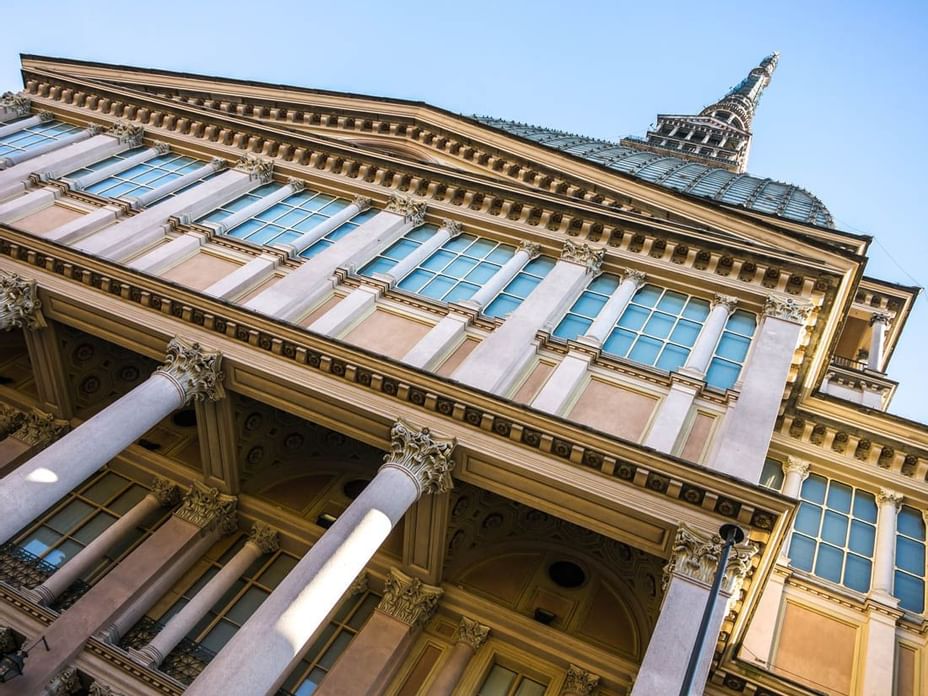 Symbol of the city, the Mole Antonelliana, was designed as a Synagogue but has been transformed into a monument dedicated to the national unity. Designed by the architect Alessandro Antonelli in 1863, with its 167 and a half metres of height, it was the highest building in Europe. Currently it's engraved on the 2 cent Euro coin.
Since 1961, the Panoramic Lift allows you to climb up to the small temple, 85 meters high, and admire the extraordinary view of the city and the Alps that surrounds it.
Houses inside the National Cinema Museum.
20 Via Montebello 10124 Torino Italy