GYM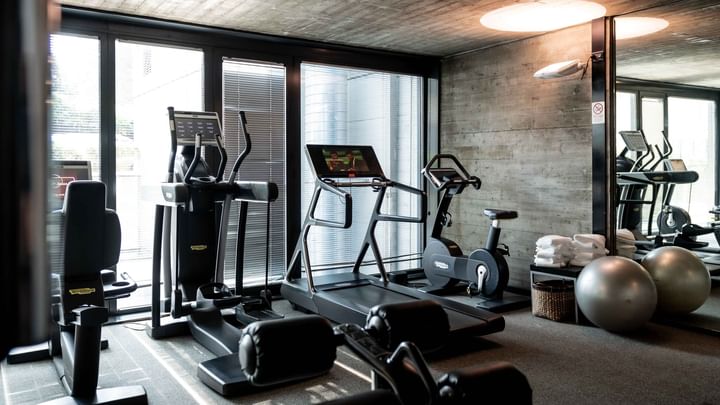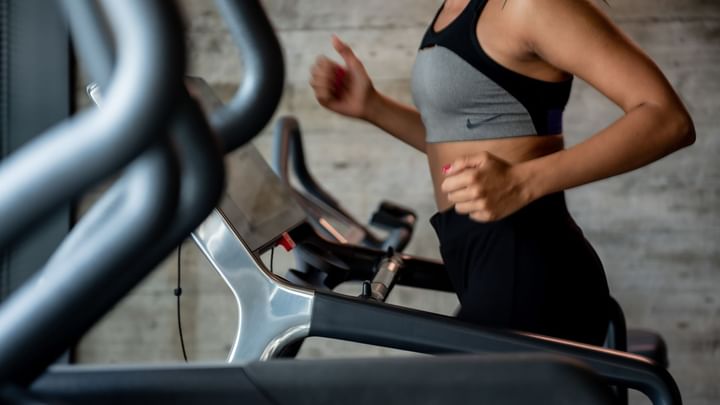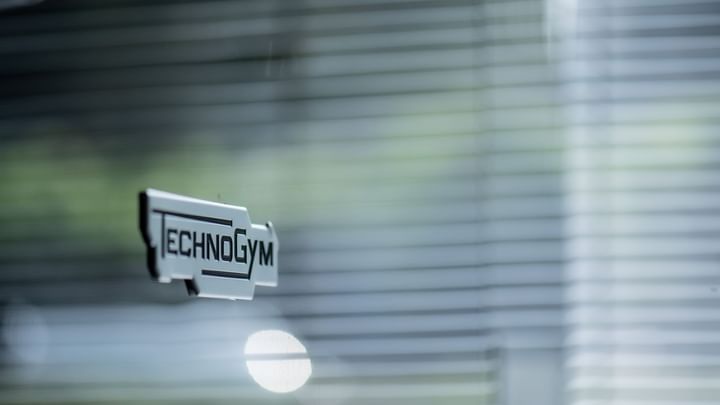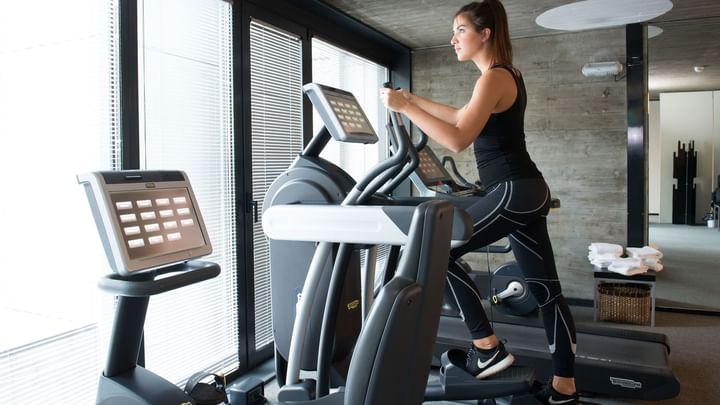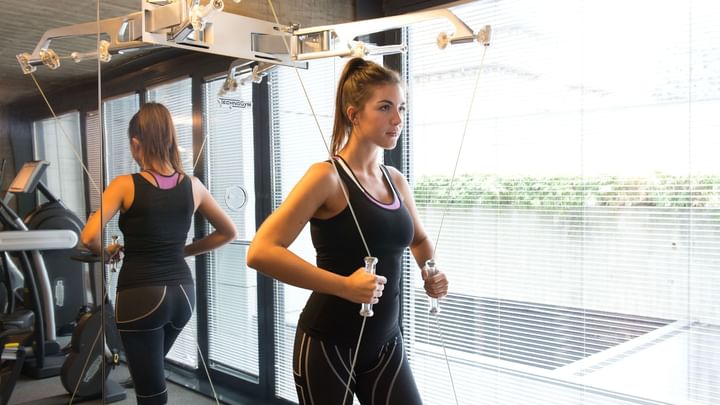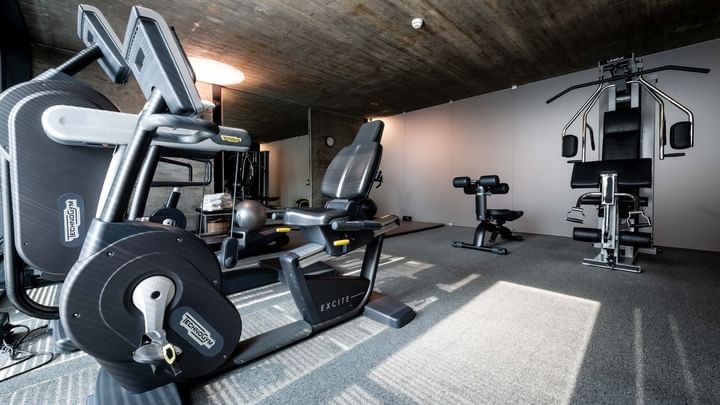 The DUPARC Contemporary Suites is a hotel in Turin with fully equipped gym Techogym that you can use exclusively, 24 hours on 24.
Available for your workouts:
the Myrun treadmill, with an essential and compact design, has an adaptive running surface and allows personalized training directly from your tablet;
the perfect bikes for cardio exercise:

Technogym Bike, the result of more than thirty years of studies that adapts to you in a moment, thanks to its quick adjustments, and has a pedaling is smooth and quiet;
Recline Forma, which with a wide bypass and comfortable saddle is the ideal solution for all those who suffer from back pain or limitations in mobility and want to do moderate cardio activity;
Skillbike, the only stationary cycle with a real gearbox that allows you to experience the thrill and challenge of outdoor cycling;

the adjustable bench, to train specifically with barbells and dumbbells that allows you to perform numerous free load exercises;
the Unica multifunctional bench is the ideal solution to train your strength and improve your physical condition;
the elliptical cross trainer Synchro Forma is the perfect professional cross trainer to enjoy a total body workout in all simplicity;
Kinesis, the first design item of furniture for gymnastics, to allow you to rediscover and improve strength, coordination and flexibility, as well as control of posture and breathing.
In order to guarantee you a workout in complete safety and privacy, reservation is required.
In addition, you can book one or more training sessions with our trusted personal trainer for your stay.