DUPY THE SQUIRREL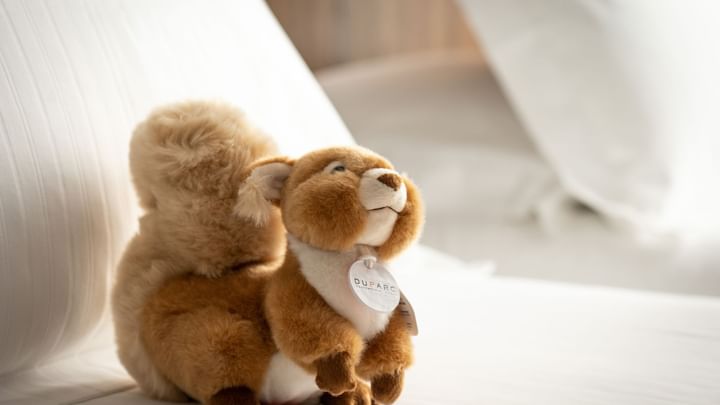 DUPY the squirrel is the fluffy mascot of DUPARC Contemporary Suites!
In the early morning you can see him running under the wisteria in our parking or you will meet him in the beautiful Parco del Valentino, a few minutes walking from our Hotel.
Customized by Trudi, Dupy is the perfect gift to have in your room for your children.
Take it home with you as a souvenir of your holiday in Turin!