MEETINGS
The ideal hotel for your Turin-based events
The DUPARC Contemporary Suites is the ideal place in which to organize Turin-based events, conferences and business meetings in a modern, unconventional environment.
It is also possible to organize a coffee break, light lunch, drinks or dinner, in collaboration with the DUPARC Restaurant.
For more information or to book our meeting room, please email info@duparcsuites.com.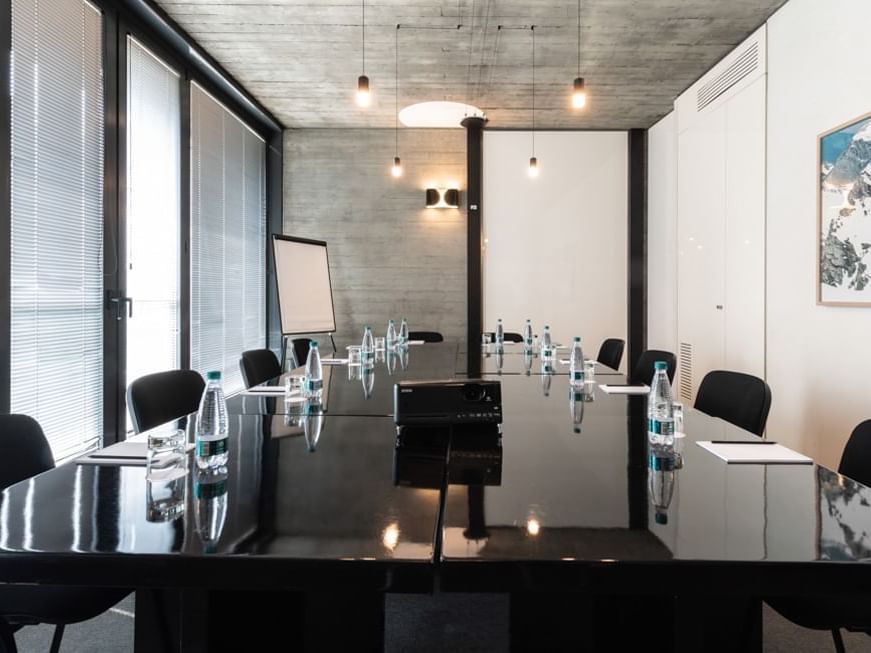 MEETING ROOM
Our Turin hotel has a meeting room with a maximum capacity of 8 people.
The room can be fitted out in theatre, conference or u-shape style, according to your needs.
The room has:
natural lighting which floods in through floor-to-ceiling glass windows;
49" SMART TV and, if necessary, can be equipped with a video projector;
flip-charts;
complementary water and stationery for all participants.
The meeting room can be rented also for evening events.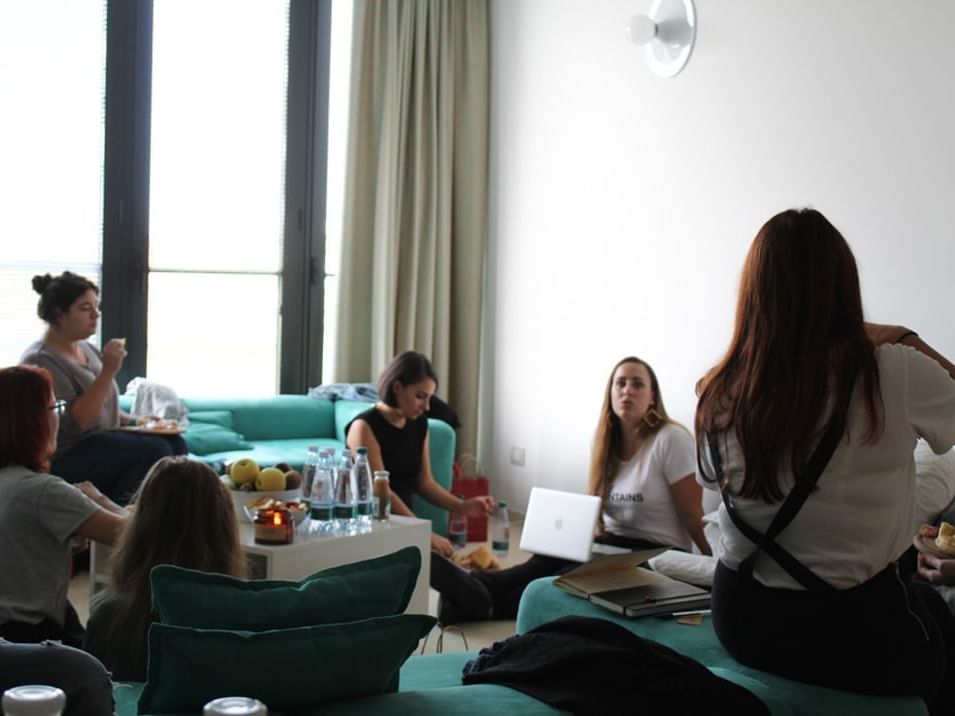 PRIVATE EVENTS IN ONE OF OUR APARTMENTS
Looking for an unconventional or private venue for your corporate events in Turin? Why not consider one of our apartments?
We have a wide selection of 50 to 120 sqm apartments in a variety of styles, which can be adapted and fitted out according to your needs.
In these apartments, you can organise conferences or presentations for an audience of at most 30 people.
Moreover, they are the ideal choice for a more informal workshop or event.
Capacity Chart
MEETING ROOM
PRIVATE EVENTS IN ONE OF OUR APARTMENTS
Contact us:
Request your quote now for our meeting room or to book a suite for a private event.
Please, remember to include in your request the dates and the number of partecipants.