BUFFET BREAKFAST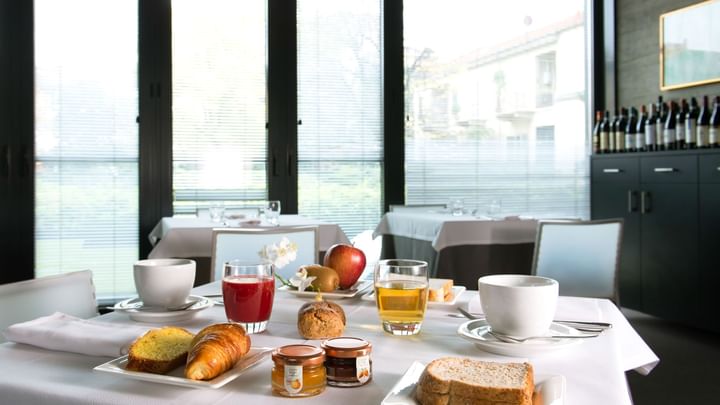 At DUPARC Contemporary Suites you can enjoy a breakfast buffet.
You can choose from a selection of croissants and homemade cakes. We have carefully selected our spreadable products by choosing companies of excellence of our territory, such as Agrimontana and Ferrero. Moreover, you can choose a continental breakfast with an assortment of cold cuts, cheeses, scrambled eggs and fresh bread. A selection of yogurts, corn flakes, seeds, fresh fruit, dehydrated and in syrup fruit are available. Coffee and hot drinks will be freshly prepared and served at the table.
A selection of gluten-free, lactose-free and vegan products such as yoghurt and soy drinks is available. If you have special requests, you follow a vegan diet or you have allergies and intolerances we invite you to inform us before your arrival, we will do our best to meet your needs.
If you haven't booked breakfast at the time of booking and you have changed your mind, you can buy it directly at the Reception during your stay, with a little extra.